THE 13th edition of TV3's Ghana's Most Beautiful (GMB) pageant has been launched with the unveiling of contestants for this year's edition.
This year's competition has seen an increase in the number of contestants from the previous 10 to 16 following the creation of six new regions in Ghana.
Ghana's beautiful culture was on display at the Heroes Park in Kumasi where Ghana's Most Beautiful 2019 was launched with a grand durbar on Sunday, August 11.
Traditional leaders, past GMB queens and contestants, fans and family of the 16 contestants showed up in their numbers to witness the launch.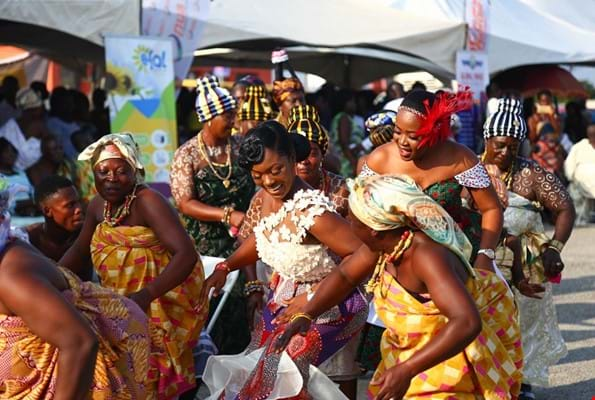 A contestant being ushered to the durbar ground by dancers
Speaking at the durbar, Group Chief Executive Officer of Media General, Beatrice Agyemang Abbey reiterated their commitment to ensuring this year's pageant showcases the rich Ghanaian and African culture while educating and entertaining viewers as well.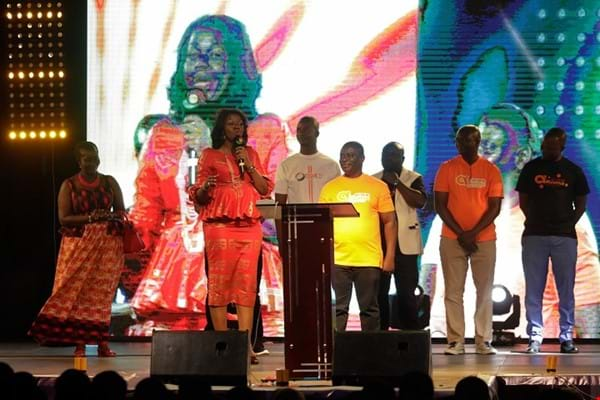 Beatrice Agyemang Abbey, Group CEO of Media General, speaking at the launch of GMB 2019
"This year, with our tagline 'Black and Proud', we seek to promote the intrinsic beauty in our Africanness. And for the first time in the history of the competition, we have 16 contestants. The six extra contestants are representing the six new regions," she said.
Beatrice Agyemang Abbey also called on businesses to partner TV3 and invest in this year's pageant as she assured clients value for money once they get on board the GMB train.
Ghana's Most Beautiful has been in existence for the past 13 years, and has consistently projected the rich culture of Ghana and Africa.
The pageant continuously churns out beauty queens who become ambassadors and champion societal change through different projects.
The show will air live on TV3 every Sunday at 8:00pm and will also be live across all social media platforms over the next 13 weeks.
The launch of Ghana's Most Beautiful crowned Media General's 'Ashanti Invasion' which saw the media group launch two new stations viz Onua TV and Akoma 87.9FM over the weekend.
The Media General group owns and operates TV3, 3FM, Onua FM, Connect FM, Adesa Productions Limited, www.3news.com and the newly launched Onua TV and Akoma FM under its wings, providing entertaining and educative content to its viewers, readers and listeners across the country.
Source: Graphic showbiz
Please rate this
Poor





Excellent