Hundreds of Ghanaians, mostly subscribers of mobile telecommunications giant MTN Ghana, were thrilled with great musical performances, last Friday night, at the 2022 edition of MTN's Festival of Nine Lessons & Carols held in Accra.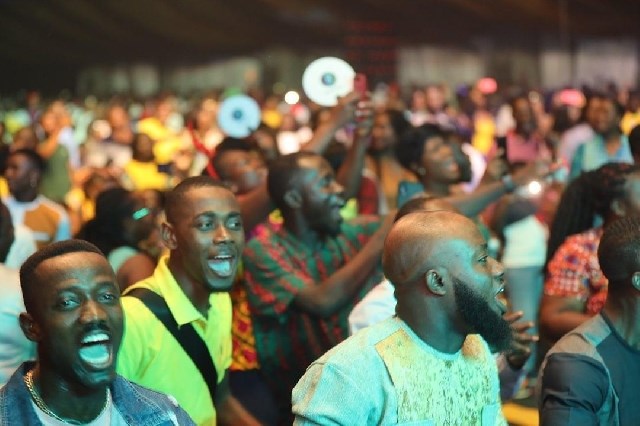 The Festival of Nine Lessons & Carols is organised annually to usher MTN stakeholders, customers, and Ghanaians into the Christmas season and to share in the joy of the season.
It has undoubtedly become one of the most anticipated events for many MTN customers before the Christmas holidays kick-off properly.
The 2022 Nine Lessons & Carols, which came off at the Fantasy Dome at La Trade Fair, Accra, was hugely patronised by hundreds of people.
The show, which started around 6 p.m., ended at about 11 p.m. with the audience asking for more, as one artiste after the other gave amazing performances.
Key artistes that took to the stage on the night were Kuami Eugene, Adina, Joe Mettle, Lasmid, Kwan Pa Band, Naasei, and El Dunamis.
While many of the artistes performed the single most popular Christmas carols, 'Jingle Bells', and other Christmas songs, they also performed some of their best original tunes leaving the audience excited.
Kuami Eugene filled the Dome with ecstasy when he led the choir to perform back-to-back gospel songs to appreciate God for his goodness with the infusion of some of his motivational songs.
The 'Peter Ee Wompia' hitmaker, Naasei, did not disappoint as he blew the minds of the congregation with his hot worship and praises!
There was also a great performance from the group known as 'Kwan Pa', who served Palmwine Music.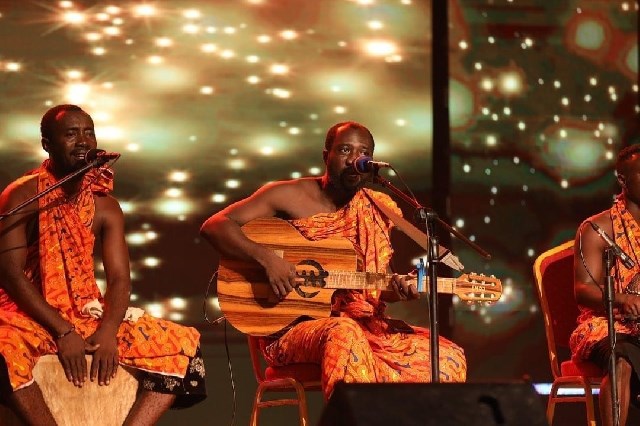 The group's uniquely made local version of a very popular English Christmas song, got the crowd singing along and loving every bit of it.
Source: classfmonline
Please rate this
Poor





Excellent