Apple has released the next generation of the iPhone at its annual event in San Francisco today - the iPhone 7 and iPhone 7 Plus. At a launch event tonight, the company revealed an upgraded iPhone that, while aesthetically similar to the iPhone 6s and 6s Plus, has several big differences, including a pressure-sensitive home button, better camera, a faster processor and improved battery life, as well as having no headphone jack. It also comes in a new range of colours and a starting size of 32GB.
What are the new features?
The most significant changes on the new phone include an upgraded camera, a new home button and the removal of the 3.5mm headphone jack. Instead of the traditional headphone connection, iPhone packages will now come with earphones that fit into the phone's Lightning port, currently used for charging and data transfer. The bigger "Plus" model has an even-more powerful "dual-lens" camera, explained below.
Killing the headphone jack
One of the most controversial decisions has been to remove the headphone jack, instead shipping the phone with a pair of Lightning EarPods - which connect through the charging port - and wireless Apple AirPods, powered by a W1 chip. Infared sensors detect when each pod is in your ear and motion sensors control the headphones to use Siri and detect your voice.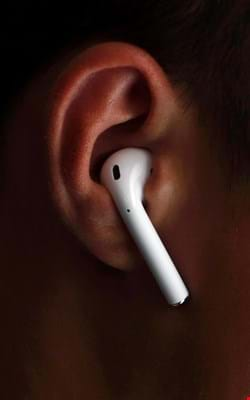 The AirPods provide five hours of listening which, with the compact charging case, delivers 24 hours of total battery life. Apple has faced opposition over changes before, such as when it introduced the lightning connector with the iPhone 5 in 2012. Apple will also supply an adaptor that enables traditional headphones to continue to plug into the iPhone, but it will not allow for charging at the same time. The pods can connect to Apple watches, laptops and iPads.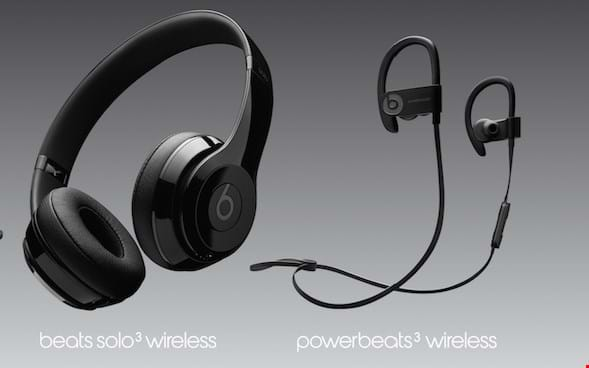 Beats have also released two versions of wireless headphones for the iPhone 7 models. The iPhone 7 will also come with stereo speakers for the first time, with speakers now placed at the top and bottom of the device.
Upgraded camera
The camera has been revamped to enhance low-light capabilities and take even sharper photos. The smaller 4.7-inch device has a f/1.8 lens that lets 50 per cent more light onto the lens, a new 12MP sensor that's 60 per cent faster and 30 per cent more energy efficient.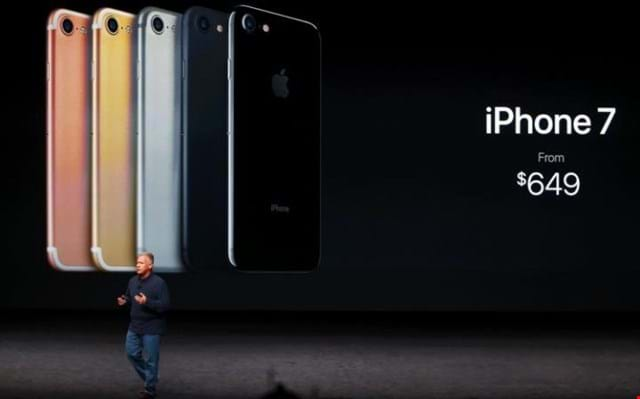 Source: The Telegraph