The Vice-president, Dr Mahamudu Bawumia, says the government has planned to make the Fire Academy and Training School (FATS) the best center for training fire-fighters in West Africa in the coming years.
He said apart from constructing modern classroom blocks and accommodation facilities, the government was in the process of providing training facilities including simulators for fire fighting and urban search and rescue, to keep fire fighters abreast with modern fire-fighting and rescue skills.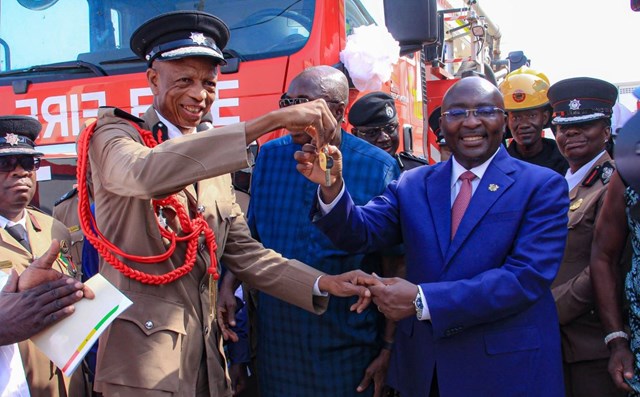 Additionally, he said the government, through the Ministry of the Interior and Fire Service Council, had acquired plots of land in various parts of the country to build more training facilities for the effective training of fire service officers and prospective fire personnel.
"There are also plans to put up specialised health facilities to cater for the health needs of fire fighters in the country; and I urge the Minister of the Interior to facilitate and expedite action on these projects for the benefit of personnel," he said.
Source: Graphic Online